Wedding Photo Slideshow DVD - Save the Sweet Memory Forever
Wedding is a big day to couples. To make your wedding more attractive and more unforgettable, I believe that you would have many ideas and have lots of plans to do it. Even though some actions may cost a lot of money, you may not care about it so much. Actually, there is another wedding plan which it is not luxury but is full of love, that is, a wedding photo slideshow made with your heart and soul.
There are so many people in the world, but it is just you that met her/him and then fall in love with each other, at last, holding hands to live together forever. When it comes to your big wedding day, you must have many beautiful moments or something special to say, why not make a gift of that? You can recall your special one those sweet moments and show how much you care about her/him by making a wedding slideshow DVD. It could be the most suitable and warm gift for the new couple. And many years later, it is also a special gift that can not be replaced.
Wedding slideshow software like Photo DVD Maker, its main work is to help you create wonderful wedding photo slideshow and DVD wedding slideshow for keeping and sharing. It is the best choice for you to make your wedding slideshow as a gift bacause you can not only enjoy it with you belover, but also can present it on large screen TV for sharing with all your family and friends. Get the blessing, active the atmosphere!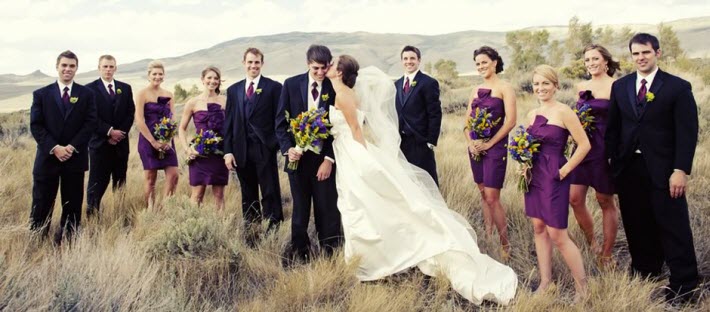 What You can Expect for Making a Wedding DVD Slideshow for Your Bride / Groom with Photo DVD Maker
Photo DVD Maker provides you with the most beautiful transitions, effects and templates. You can create wedding DVD slideshow with photos, music, videos, text, transitions and effects, then output in many output formats to save to your computer, upload to social websites, insert to your personal website for sharing with everybody else.

Just Three Steps to Completely Finish Creating Wedding Slideshow
Photo DVD Maker, the wedding slideshow software, is designed to be easy enough for anyone in the family to use. The intuitive interface of the program gives you a clear guide on how to operate it step by step. For making a wedding slideshow, you can perform all tasks in just three steps: Organize photos > Choose menus > Burn Disc.
A large Amount of Transition Effects for Free Choosing
Don't worry about the dull transition of each wedding photo slideshow, there are hundreds of transition effects can be used for wedding photos in Photo DVD Maker. Using different transitions can make your wedding photo alive and gorgeous. In addition, you can also customize the pan and zoom effect, transition style, and transition duration very easily.
Stunning Photo Album Menu and Templates for Wedding Photo Slideshow
Want to have more choices when selecting wedding photo ablum templates? You can expect from Photo DVD Maker. This wedding slideshow software has 90 build-in DVD menus, and you can download more if you do not like the build-in DVD menu templates. Changing the background photos of your wedding photo slideshow DVD menu is also a piece of cake.

Keeping, Sharing and Enjoying Wedding Slideshow Everywhere
Speak out your love! Let her/him be the happiest bride/groom in the world. Photo DVD Maker could create your wedding photo slideshow as standard DVD, Blu-ray Disc, AVCHD Disc, VCD 2.0 (Still image) or SVCD, HD MP4, AVC H.264 with 720P &1080P resolution and video formats that are available for uploading to YouTube, MySpace...

Are there any other good gift that is economic and so meaningful like wedding photo DVD slideshow software? Can you expect the amzing effects that a wedding photo slideshow brings? With Photo DVD Maker, you can create dynamic DVD wedding slideshows to keep your sweet memory forever.